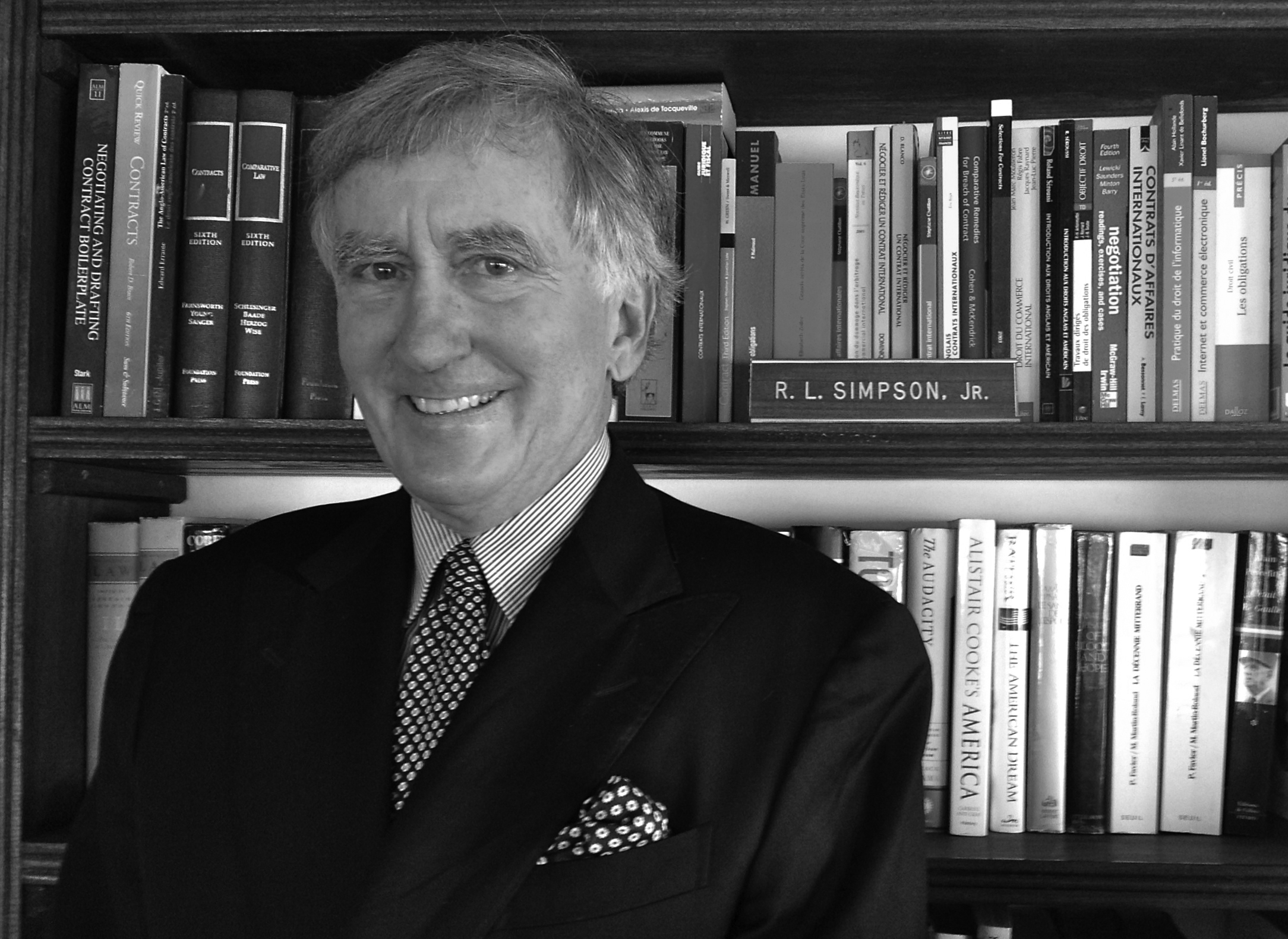 Robert SIMPSON est Avocat au Barreau de New York (depuis 1970) et  ancien Avocat à la Cour de Paris (1982-2008). Il agit comme « Of Counsel » au Cabinet LE PLAYdepuis 2007.
Il est avocat d'affaires international, avec une grande expérience dans la négociation et la rédaction des contrats internationaux et la résolution des différends internationaux (litiges, arbitrages).
Il a exercé au Cabinet Donovan Leisure Newton & Irvine, à New York et à Paris, puis au Cabinet de Samuel Pisar et au Cabinet Diedler de la Robertie à Paris. Il a eu son propre Cabinet, Law Offices of Robert Simpson, entre 1998 et 2008. Il a également travaillé comme Professeur Associé en Droit International à l'Université de Toulouse, etest actif dans le financement des sociétés « start-up » innovantes à travers le réseau Leonardo à Paris.
Il est « Of Counsel » du Cabinet LE PLAY depuis 2007.
Il intervient tant en droit des sociétés qu'en droit fiscal, droit du travail, droit du sport, droit de la communication, droit de la propriété intellectuelle, droit des médias et de l'internet, droit de la concurrence et de l'antitrust, droit de la famille.
18 Rue de Tilsitt, 75017 Paris
Tel : +33(0)1 47 05 10 20
Fax : +33(0)1 47 05 10 21